Call today to schedule a complimentary consultation with the chiropractor.
If we can't help you, we'll tell you who can.
Welcome to our space on the web, your information highway to learn about all things Living Strong Chiropractic…
Our purpose is to inspire and educate you and your family in ways to get healthy and stay healthy so you can live the life you truly deserve.
Our goal is to support you in healing, repairing and recovering.
Our passion is your continual journey to thriving within your life, a life filled with vitality and wellness.
What our clients say...
"Without hesitation I would give Dr Mike and his team a glowing recommendation. I would happily give them 10/10. Chiropractic is now amongst my top healing tools! It (and Mike's wonderful suggestions) have really helped me develop a strong foundation for healing. The team are so welcoming and friendly, and the practice takes a modern, holistic approach to health. Dr Mike is positive, professional, knowledgeable, non-judgemental and easy going – he will not just "crack your back", he will look to help heal you as a whole!

You can tell once you've been adjusted, you feel freer, more flexible, with more energy. The adjustments do not hurt, it is more of a satisfying release! It is truly amazing! You don't ever remember feeling this good. I want to recommend it to everyone! Why isn't everyone doing this?!"
"I've been treated by Jack for a few years now and I really wouldn't go anywhere else. Jack has been amazing, getting me to full mobility after a back injury, so much so last year I was able to go backpacking for 4 months - something I never thought I would be fit enough to do. I would recommend Jack and Living Strong to anybody. I would also like to add that Jo and the rest of the reception staff are so friendly and take the time to chat every time I go in, they are totally awesome. Thank you to all the team!"
"I started getting treatment from Jack over two and a half years ago after a car accident left me unable to walk more than a few hundred metres, my back was so out of alignment. Not only did he fix the problem, he and Mike have helped get my body in the best condition it's ever been in. I can now run over 10km, lift things I never could before, and I know so much more about how to keep my body in good shape...chiropractic is AWESOME and these guys really know their stuff. It's not just the obvious aches and pains, but hidden health issues like stress, anxiety, sleeping problems, malnutrition, etc that they help with. The loveliest of communities, I can't recommend these guys enough!"
"I have been visiting Mike McGinn on a regular basis for about 12 years now. He has helped me so very much both physically and mentally which has quite honestly changed my life completely. He always has a smile and is extremely sympathetic when the chips are down. The regular treatments I receive from Mike keep my muscles and joints so supple I have been able to achieve so many goals that I thought I would never reach. He is a mind of information and I am very grateful to have the pleasure of joining him and his wonderful team on their new journey."
Is Chiropractic right for

me

?
How do you know if your spine needs adjusting?
If you have aches, pains, lack of energy, fatigue, digestion difficulties, struggling to manage stress levels, or a general lack of feeling well. These are some of the signs that your body and nervous system is in overwhelm, and struggling to cope with life's many different stresses. These stresses over time accumulate and include physical, emotional and mental, nutritional and toxic stresses. This accumulation of stress over the years eventually will lead to feedback which can be in the form of physical, emotional and mental ailments.
Head over to our when we first meet page to see the process of our examination, to help you decide if chiropractic can help you or read about the science behind chiropractic.
Coaching

you

to wellness....
Our vision is to help you to get the most out of life by having the best functioning body possible. By ensuring your nervous system is functioning at its very best and for you to reap the wonderful benefits.
Our continual support will provide you with the tools to nourish your body through nutritional and hydration advice, we test for any sensitivities which could be causing the function of your body to stress and perhaps advise you with information on how supplements could enhance your health and lifestyle.
During your first visit, a thorough consultation and assessment is delivered to evaluate how positive your nervous system is currently functioning. We look at your overall strength and muscle activation, postural alignment and balance, weight distribution, your body's range of motion and flexibility.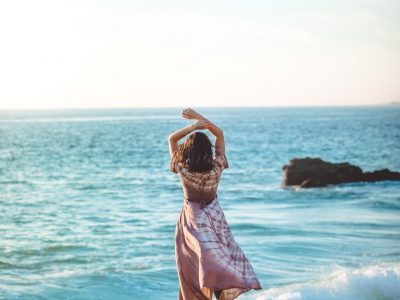 Here at Living Strong Chiropractic, we talk A LOT about the benefits of chiropractic care (there are loads!!) and how it can benefit everyone. With …
At Living Strong Chiropractic, we always say that change comes from within. Taking care of your mental and emotional health is just as important as …
Exercising doesn't have to be done alone! As it's February, the month of Valentine's Day, we felt that it would be a good idea to …
Our

latest

health video tips
This incredible sequence of Chiropractor designed home exercises are great to help with things like: Lower back pain Neck pain Headaches Even energy levels These …